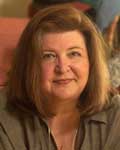 Heide Presse exhibits her work through Lord Nelson's Gallery, representing both her original paintings and printed reproductions. Through the use of dramatic lighting and rich color, Heide Presse paints a story of the places and people that are most important to her. Sprinkled throughout these images are the objects that she enjoys collecting. There is something about the character of older things that engages her imagination. She
loves exploring antique markets and is constantly on the lookout for interesting architecture, old-fashioned gardens and vintage clothing pieces.
Heide is always finding the quiet beauty in life. "When people view my work, I'd like them to be reminded of the blessings that God has given us. Whether it is a breathtaking landscape, or a child holding a simple flower... we all should slow down and take notice of our surroundings and enjoy the small moments in our lives, because they pass all too quickly."

Heide is married and has a son and lives in Tampa Florida. She has a Bachelor of Fine Arts and has worked as a commercial artist. Her paintings have been juried into the Arts for the Parks Top 100, where she has won the Region I, Founders' Favorite, Collectors' Choice and San Antonio Missions National Park awards. Her work has been shown in the National and American Watercolor Societies and she has been featured in numerous publications, having been named Artist to Watch by US Art and Wildlife Art magazines.